Nicholas Manocchio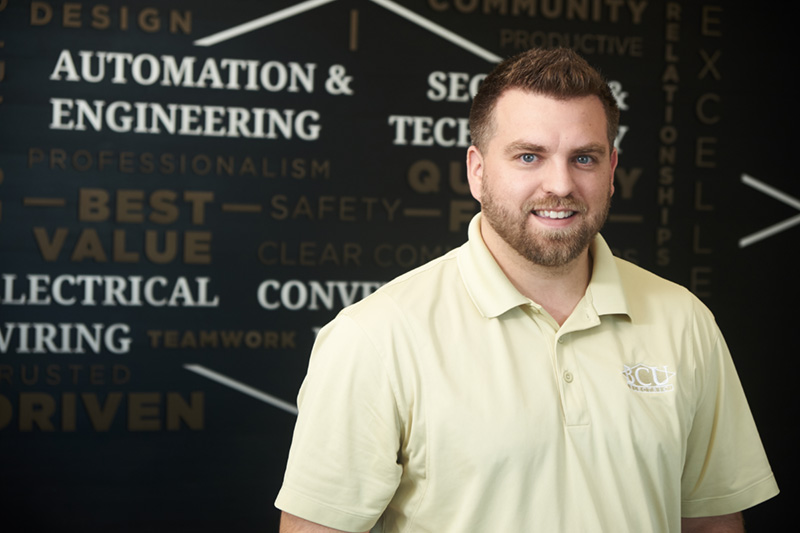 Position
I.T. Installations Manager
Education/Experience
Nicholas graduated from Ashland University with a double major in Business Management and Entrepreneurship where he also minored in Information Systems. Following, he worked at Foundation Software for 2 years prior to his start at BCU
Favorite TV Show as a Kid
Hobbies
Nicholas enjoys playing video games, billiards and going fishing
Three Things on Your Bucket List
1. Skydiving 2. Attend a Superbowl 3. Take a trip to Brazil to visit an old friend
Best Advice You've Ever Heard
"Plan in decades. Think in years. Work in months. Live in days"
Coffee-Making Skills on a Scale of 1-10
Three Values that Drive You
Optimism, growth and authenticity
What You Wanted to Grow Up to Be as a Kid
Three Words that Describe BCU
Professional, quality, involved
Miscellaneous Insight About Yourself
I'm named after St. Nicholas; patron of children and sailors/ships
« Back to Staff
Connect with BCU Electric
There's no job too small or too large. Let us know about your electrical needs and BCU Electric will be there to serve you.
Contact Us
Thank you for your inquiry. We are eager to help you. If this is an emergency, please call (419) 281-8944 for immediate assistance.
BCU Electric, Inc.
1019 US HWY 250 North
Ashland, Ohio 44805
Hours of Operation:
Monday - Friday: 7 a.m. - 5 p.m.
Office Closed Saturday and Sunday
24/7 Emergency Service Available
Copyright © 2022 BCU Electric, Inc. All rights reserved.

Summer storms are here.
Power outages happen.
Don't be left without power while you're away, instead use a home generator. Learn how you could easily get one installed.