Jimmi Delay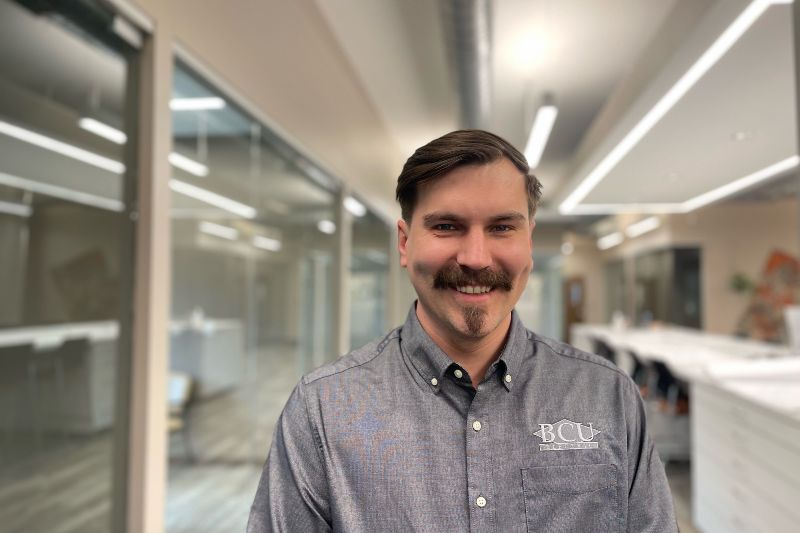 Education/Experience
Jimmi has his bachelor's degree in Bible and Theology. He previously worked in the church world for 15 years where he gained robust technical skills in the Audio, Video and Lighting (AVL) field. He also has a background in acting and production in theatre.
What was your first job?
Bag boy at Shaw's Supermarket
What's something you're proud of achieving/accomplishing while here at BCU?
Jimmi is most proud to be a part of a forward-thinking company that has provided him freedom to build upon the technologies and security division. More specifically, the area of AVL production and marketing.
What's the best advice you've received/heard?
"Act Justly. Love Mercy. Walk Humbly."
What advice would you give your younger-self?
"Your opinion matters. Don't try to find yourself in other people. Don't wait for peace. Make peace."
What three things best describe BCU?
Best value for your money, community minded and fueled by Folgers
What's something you think everyone should try once?
Go to another country and learn from their culture!
What might people not know about you?
Jimmi has gotten first place in every science fair he entered- a humble brag of course!
« Back to Staff