What Makes BCU Different?


Your One-Stop-Shop
BCU Electric delivers turnkey solutions to bring integrated results across wiring, conveyor and material handling, security, and automation and engineering.


Professional Workers
Our fully trained, insured, and bonded teams live in your community and bring top-quality work to your campus. When you hire from BCU Electric, you're investing in your community... no matter where you live.


Responsive Team
When you have emergencies, we're here and available to fix your problems. When you call BCU Electric, you'll be greeted by our personable office staff.
BCU Electric brings you the highest quality of work with a schedule that fits around yours, at a reasonable price.
Why BCU Electric?
Local Experience, Community Involvement
We're from the local community and want to see it thrive, for our families and yours. We contribute back into the communities we live in through the schools, churches, and nonprofit organizations.
---
Ashland Community Involvement:
Ashland Area Chamber of Commerce Member
Ashland Area Safety Council Member
Active contributor to Savannah Lions Club
Orange Township Zoning Committee
Members of various local churches
Savannah Youth League
BCU Electric-Sponsored Adult Slowpitch Softball Team
Grace Brethren Church
Upward Basketball
Grace Girls
Crestview, Mapleton, & South Central Local Schools
United Way of Ashland County
Ashland University donor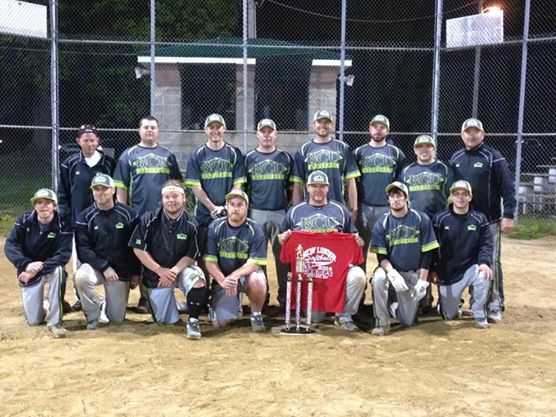 Safety
As our CEO, Ben Uselton says, "No job is so important that we can't perform it in a safe manner!" Our crews are certified in CPR, First Aid, and Fork Lift (OSHA-10, OSHA-30, NFP70E) and we review our policies and training regularly.
Current Certifications:
State of Ohio Contractor's Electrical License

State of Kentucky Contractor's Electrical License

State of Kentucky Masters' Electrical License

State of Colorado Contractor's Electrical License

State of Colorado Masters' Electrical License

State of West Virginia Contractor's Electrical License

State of Illinois (Cities) Contractor's Electrical License

State of Michigan Contractor's Electrical License

State of Pennsylvania (Cities) Contractor's Electrical License

State of Ohio Fire Alarm License

Fire Safety Installation Certification

Sound Safety Management Certification

National Electrical Code Certification

NFPA 70E Certification

AWP Operator Training
Safety Standards in Place:
Annually Revised Safety Handbook

Weekly Toolbox Talks

Quarterly Company Safety Meetings

Bi-Monthly Safety Committee Meetings

OSHA 10 & OSHA 30

First Aid & CPR

NFPA 70E Compliant

Drug Free Workplace

Transitional Work Program

Destination Excellence

Ashland Area Safety Council Member

Accident Investigation & Analysis

Safety Audits

Continuing Education Courses Available to Employees

Safety Expos

Site Specific

Equipment & Tool Training/Certification

Hi- Vis T-shirts

Kevlar Gloves

Daily Job Safety Analysis

Train the Trainer Certified

Behavior Based Safety Certification
Connect with BCU Electric
There's no job too small or too large. Let us know about your electrical needs and BCU Electric will be there to serve you.
Contact Us
Thank you for your inquiry. We are eager to help you. If this is an emergency, please call (419) 281-8944 for immediate assistance.
BCU Electric, Inc.
1019 US HWY 250 North
Ashland, Ohio 44805
Hours of Operation:
Monday - Friday: 7 a.m. - 5 p.m.
Office Closed Saturday and Sunday
24/7 Emergency Service Available
Copyright © 2022 BCU Electric, Inc. All rights reserved.

Summer storms are here.
Power outages happen.
Don't be left without power while you're away, instead use a home generator. Learn how you could easily get one installed.