Tadd Elliott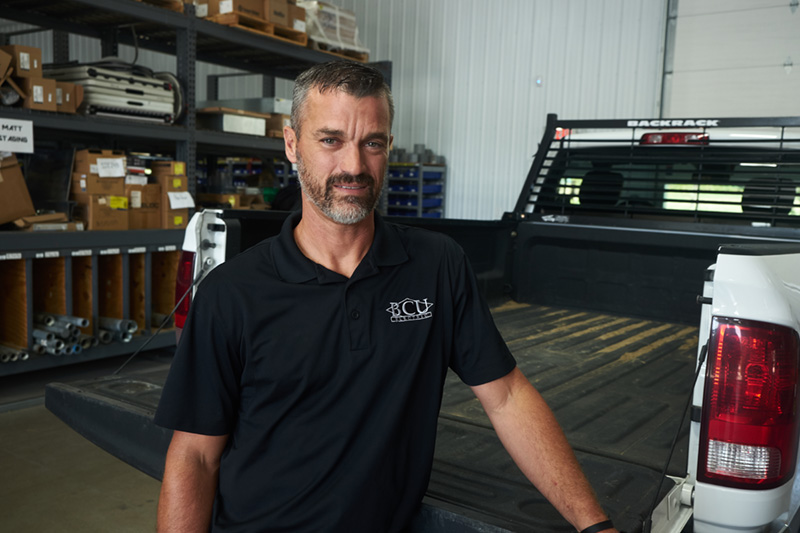 Education/Experience
As a motivated, hardworking individual, Tadd has earned his CDL and worked as a warehouse organizer and an auto detailer prior to his start at BCU
Favorite TV Show as a Kid
Hobbies
Tadd enjoys being a basketball coach, playing basketball, football and softball. He also enjoys going to church and hanging out with his 5 kids and wife
Three Things on Your Bucket List
1. Go on an Alaskan cruise 2. Be debt free 3. Coach a team to a championship
Best Advice You've Ever Heard
Never buy anything you can't afford. Only get a loan for a house and pay for it as soon as possible
Coffee-Making Skills on a Scale of 1-10
0 - I've never had coffee!
Three Values that Drive You
"Phil. 4:13; I can do all things through Christ who strengthens me.," do the best I can in everything I do, be in debt to no on
What You Wanted to Grow Up to Be as a Kid
A professional baseball player
Three Words that Describe BCU
Dedicated, growing, friendly
Miscellaneous Insight About Yourself
I'm faithful to my wife and love my kids. I'm also faithful to my church and job and I'm outgoing and friendly to anyone
« Back to Staff
Connect with BCU Electric
There's no job too small or too large. Let us know about your electrical needs and BCU Electric will be there to serve you.
Contact Us
Thank you for your inquiry. We are eager to help you. If this is an emergency, please call (419) 281-8944 for immediate assistance.
BCU Electric, Inc.
1019 US HWY 250 North
Ashland, Ohio 44805
Hours of Operation:
Monday - Friday: 7 a.m. - 5 p.m.
Office Closed Saturday and Sunday
24/7 Emergency Service Available
Copyright © 2022 BCU Electric, Inc. All rights reserved.

Summer storms are here.
Power outages happen.
Don't be left without power while you're away, instead use a home generator. Learn how you could easily get one installed.