Nicholas Altstatt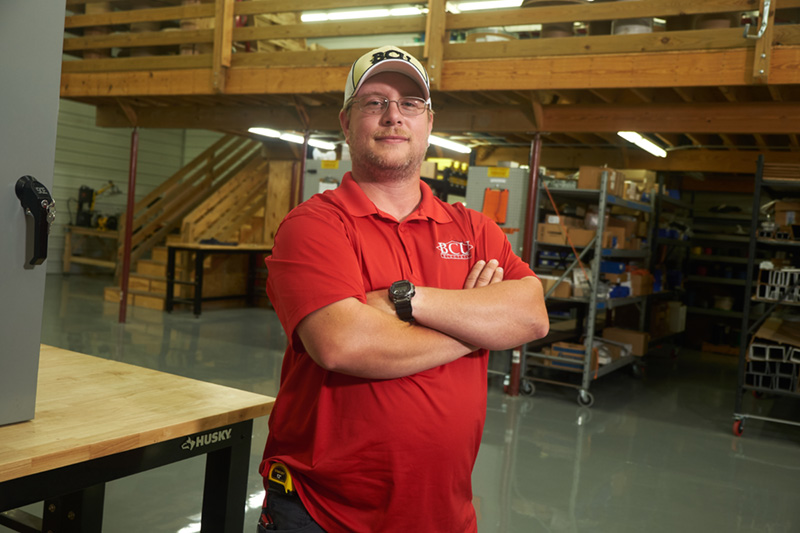 Education/Experience
After graduating top of his class in precision machining, tool and die design, as well as drafting and design at the West Holmes-Ashland County Career Center, he worked for several years in an automotive stamping plant and took part in the full conversion from a manually loaded press line to a fully automated press line with Fanuc robots. Following, he worked for 10 years with an OEM machine company for material handling, mainly focused on the tire and rubber industry
Favorite TV Show as a Kid
Hobbies
Nicholas enjoys riding his motorcycle and is a licensed Ham Radio Operator, holding a general class license with a call sign of "K8NJA"
Three Things on Your Bucket List
1. Go fishing in Alaska during the salmon run 2. Witness the northern lights 3. Go snorkeling off the coast of Florida
Best Advice You've Ever Heard
"If you fail to plan, you are already planning to fail!"- Benjamin Franklin
Coffee-Making Skills on a Scale of 1-10
3 - I enjoy herbal tea instead!
Three Values that Drive You
Be dependable, be truthful and be on time! Be humble and ALWAYS remember that no matter how bad things get or how bad the situation seems, there is always someone worse off than you are
What You Wanted to Grow Up to Be as a Kid
Three Words that Describe BCU
Driven, dependable, grounded
« Back to Staff
Connect with BCU Electric
There's no job too small or too large. Let us know about your electrical needs and BCU Electric will be there to serve you.
Contact Us
Thank you for your inquiry. We are eager to help you. If this is an emergency, please call (419) 281-8944 for immediate assistance.
BCU Electric, Inc.
1019 US HWY 250 North
Ashland, Ohio 44805
Hours of Operation:
Monday - Friday: 7 a.m. - 5 p.m.
Office Closed Saturday and Sunday
24/7 Emergency Service Available
Copyright © 2022 BCU Electric, Inc. All rights reserved.

Summer storms are here.
Power outages happen.
Don't be left without power while you're away, instead use a home generator. Learn how you could easily get one installed.